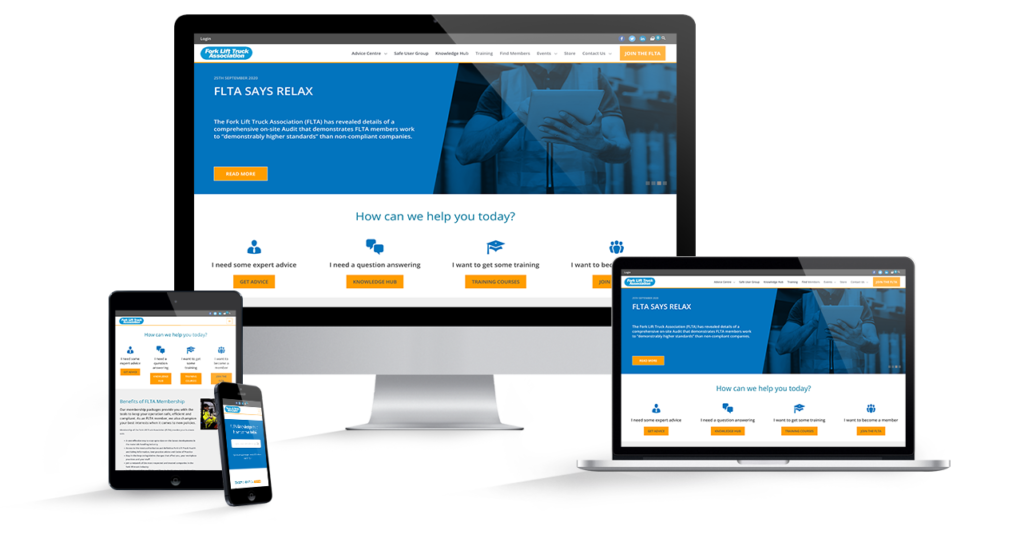 Fork Lift Truck Association
Formed in 1972, the Fork Lift Truck Association is the most representative body of its kind in Europe. It exists to maintain and raise standards in the materials handling industry. In doing so, it helps in protecting the interests of consumers as well as enhancing both safety and productivity in the workplace.
Cookehouse designed and developed a subscription-based membership website that provides a multitude of services to its paying members. Members have the ability to post content to the website and manage their company profiles.
What we did
E-commerce • Membership • Subscription • Training Courses • Data Migration • Website Design • Web Development • Content Management System
To view their website, please go to: fork-truck.org.uk