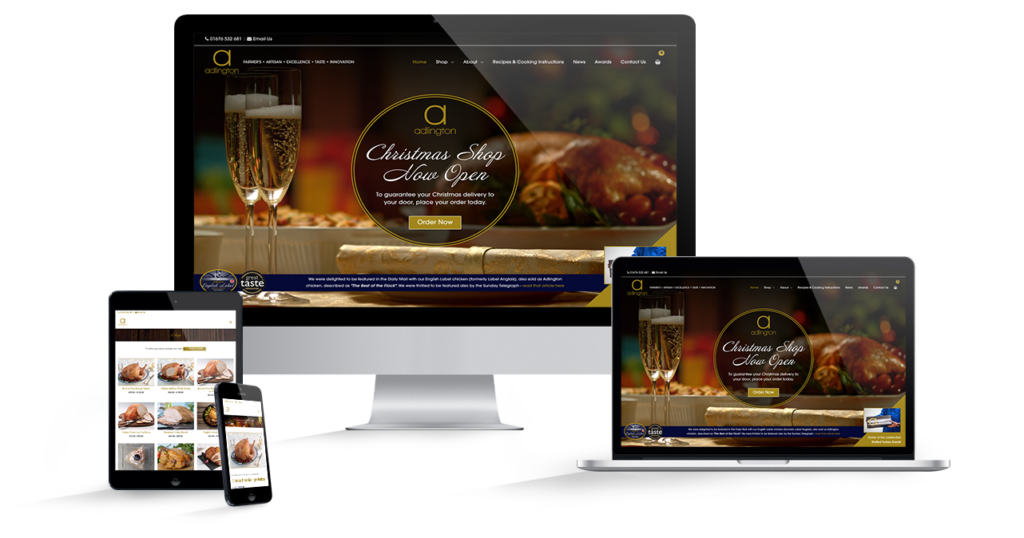 Adlington Ltd
For three generations Adlington has been providing exemplary premium products for the British fine food market. They are specialists in offering outstanding quality turkey and poultry all year round to make your feasts with family and friends truly memorable.
Cookehouse designed and developed a brand new e-commerce website that was specifically tailored to the type of fresh food product that Adlington produces. This meant creating custom product delivery dates for WooCommerce that enabled date picking options for customers. This ensured delivery was going to be on time and to the exact instructions provided at checkout.
The ability for Adlington staff to configure their own delivery date ranges, lead times etc. for both simple and variable WooCommerce products was key. Furthermore, the end-users needed to have a simple, responsive pop-up date picker that made selecting delivery dates quick and simple regardless of the device they were using.
What we did
E-commerce • Custom Delivery Methods • Video Content • Website Design • Web Development • Content Management System • Responsive Design
To view their website, please go to: adlingtonltd.com